DIEU ET MOI (2024) – Music by Annelies Van Parys – Libretto by Gaea Schoeters. This chamber Opera (70′), based on Jacqueline Harpman's novella, is commissioned by  Kulturhuset Spira Jönköping (Sweden), Muziektheater Transparant and Operaballet Vlaanderen.
The libretto is based on a short novel of Jaqueline Harpman, one of Belgian's forefront writers. It tells the story of an atheist woman who dies and is confronted with first the Angel of Death and than God himself and  continues discussing God's non-existence. A smart, funny, but also philosophical novella that we will turn into a music theatre production (in French, but also available in Swedish).
Speellijst
Première in spring 2024
Cast & Crew
Music: Annelies Van Parys
Libretto: Gaea Schoeters
Staging: Linus Tunström
Choreography: Camilla Ekelöf
Musical direction: Marit Strindlund
There will be 3 protagonist roles:
1 soprano, 1 baritone and 1 actor/actress and 3 dancers.
The ensemble consists of  14 musicians.
(tbd. strings, winds, brass, percussion)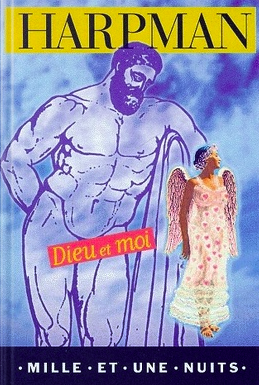 Technische gegevens
Opera
for 2 singers / 1 actor / 3 dancers
and ensemble (14)
70′