Chamber Opera (2018) – Music by Claude Debussy / Annelies Van Parys – Libretto by Claude Debussy /Gaea Schoeters based on The Fall of the House of Usher« by Edgar Allan Poe – Comissioned by Staatsoper Unter den Linden and the Folkoperan Stockholm
Nominated for the International Opera Awards 2019 (World Premiere)
NL
180 jaar na zijn creatie is Edgar Allen Poe's Fall of the House of Usher nog altijd een huiveringwekkend verhaal. In zijn schetsen van het libretto focuste Debussy op de manier waarop paranoia mensen gek kan maken, en hen ertoe kan brengen de meest irrationele dingen te doen. Waar Poe in het originele verhaal de nadruk legde op de paranoïde sfeer en de zintuiglijkheid die zo typerend is voor Gothic novels, introduceerde Debussy met zijn Médecin een actieve slechterik. Hij diepte ook de psychologische verhoudingen tussen personages uit, installeerde een incestueuze verhouding tussen de tweelingen Roderick en Madeline, en focuste op angst en paranoia als de weg naar menselijke waanzin: onder de invloed van de manipulaties van de Médecin verstikt Roderick zijn geliefde zus Madeline in een poging haar te beschermen tegen de spoken die hem achtervolgen.
Ein verstörender Appell an die Gegenwart. —Tagesspiegel.de—
In een hedendaagse context geplaatst laat dat 'angst is macht'-mechanisme zich bijna vanzelf lezen als een metafoor voor het huidige politieke succes van Nieuw Rechts: in de handen van populistische partijen is angst, reeël of ingeblazen, een machtig middel voor sociale controle, dat mensen ertoe brengt hun vrijheid (hun privacy, hun rechten, hun vrijheden) vrijwillig op te geven in ruil voor de illusie van veiligheid, geboden door een sterke leider. Zo wordt Usher een pijnlijk accurate illustratie van de huidige tijdsgeest.
–Gaea Schoeters, librettist –
Usher vertrekt van Debussy's onafgewerkte "La chute de la maison Usher;" de opera moest de tegenhanger worden van zijn onwereldlijke Pelléas, maar helaas maakte hij hem nooit af. In het begin van Usher, waar het meeste muzikale materiaal nog van Debussy is, sluipt mijn muziek haast onmerkbaar tussen de zijne. Gaandeweg, naar gelang het huis verder instort, neemt mijn muziek het meer en meer over en distorteert ze meer en meer.
****. Usher should become a core part of the 21st-century chamber opera repertoire. —The Financial Times—
Debussy had natuurlijk een opera voor volledig orkest in gedachten, dus voor deze kameropera-versie moest ik zijn kleuren ook heruitvinden voor een kleiner ensemble. Ik heb bewust gekozen voor een ideosyncratische samenstelling van vooral koper en strijkers, gecomplementeerd met een harp, een fluit, een accordeon en percussie, om het werk de extra vervreemding te geven die zo goed bij het verhaal van Poe past.
–Annelies Van Parys, composer–
EN
180 years after it's creation, Edgar Allen Poe's Fall of the House of Usher is still a bone-chilling read. In his drafts of the libretto, Debussy focussed on the way in which paranoia twists people's minds, driving them to the edge of madness. Placed in a contemporary context, Usher thus captures the spirit of our times: fear has become a perfect tool for social control. A powerful virus that spreads faster than fire, and blinds us all for the consequences of our own actions.
Usher departs from Debussy's unfinished "La chute de la mason Usher;" the opera was meant as a contrast to his unworldly Pelléas, but unfortunately he never completed it. In the beginning of the opera, where most material still is of Debussy, my music connects closely to his' and almost imperceptibly sneaks in. When the house starts to come down, step by step, my music takes over more and more and starts to distort. Debussy of course imagined his opera for full orchestra, so for this chamber version, I had to re-invent his colours for a smaller scale ensemble. I deliberately chose an idiosyncratic one of mainly brass and strings, complemented by a harp, a flute, a saxophone and an accordeon in order to give the work an extra alienating color that matches the Poe story.
Pers
"****. Usher should become a core part of the 21st-century chamber opera repertoire." —The Financial Times—
Gaea Schoeters, die das Libretto neu übertragen und erweitert hat, zeigt Ushers grundlose Panik als tiefmodernes Phänomen. In den Libretto-Text hat sie Zitate von Trump und Mitgliedern der Alt-Right-Bewegung versteckt, um Furcht als effizientes Manipulationsmittel zu enttarnen. Mut ist nicht die Abwesenheit von Angst, heißt es an einer Stelle, sondern deren Überwindung. Ein verstörender Appell an die Gegenwart. —Tagesspiegel.de—
Das zentrale Thema der Oper ist die zerstörerische Kraft der Angst. So versteht sie das Haus Usher durchaus auch politisch als ein Gleichnis auf die heutigen Verhältnisse in Europa. Es geht ihr um den Missbrauch und um die Manipulation von Ängsten, dem wichtigsten Instrument der Populisten. Erst Ängste legen zu viel Macht in die falschen Hände. —VAN Magazin—
Composer Annelies Van Parys is in love with the very essence of sound. (…) The collaboration with her partner, the writer Gaea Schoeters, here (as in most of Van Parys's vocal works) guarantees an intimate link between text and music… — De Lage Landen
Audio
Pompidou @Klara met componist Annelies van Parys & librettist Gaea Schoeters (vanaf 35′)
Speellijst
12/10/2018 – worldpremiere Staatsoper Unter der Linden (D)
14-16-19-21-24-26-30/10/2018 – Staatsoper Unter der Linden (D)
February 2019 – worldpremiere Swedish version – Folkoperan Stockholm (S)
Januari 2020 – herneming in Staatsoper Berlin (16-26/01)
Cast & Crew
Music Annelies Van Parys & Claude Debussy
Libretto Gaea Schoeters & Claude Debussy (Based on Edgar Allan Poe's The Fall of the House of Usher)
Musical Director Marit Strindlund
Director, Set Designer, Light Philippe Quesne
Costumes Philippe Quesne ,  Christin Haschke
Dramaturgy Roman Reeger
Roderick Usher David Oštrek
L'ami Martin Gerke
Le Médecin Dominic Kraemer
Lady Madeline Ruth Rosenfeld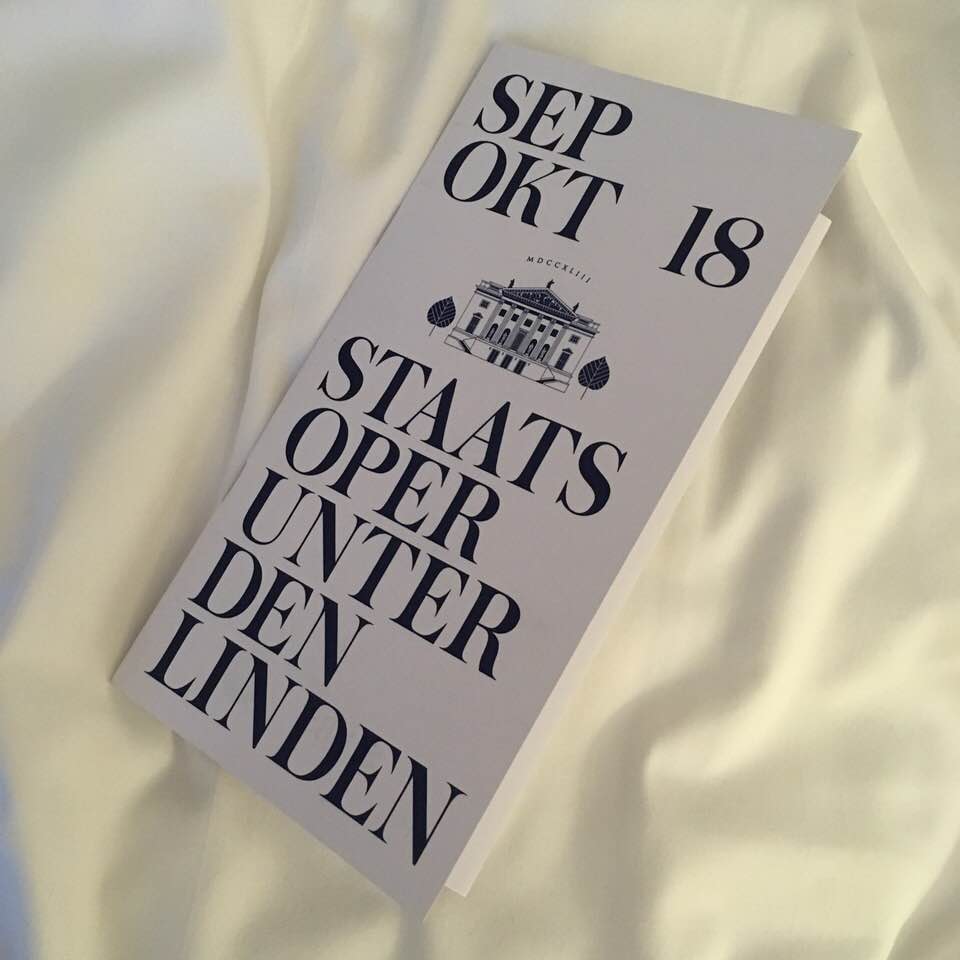 Technische gegevens
Chamberopera
for 4 singers
and an ensemble of 14 musicians
French / Swedish
100′